Joseph Staten's initial vision for the Destiny universe, allegedly deteriorated by Jason Jones in the enigmatic Supercut version, aimed to redefine the limits of narrative in video games. His aspirations were grand, crafting a dense network of intricate allusions, metaphors, and meticulously layered complexity, elevating it beyond just a backdrop for an adventurous sci-fi shooter. Staten's narrative sought to utilize Destiny as a platform to interrogate and challenge prevailing norms and unquestioned dichotomies that we often accept without critical analysis.
His narrative aimed to challenge players to delve not only into, but also beyond the essence of good and evil, light and dark, black and white, right and wrong, saint and sinner, civilized and savage. It urges them to reconsider what is overrated and underrated, developed and undeveloped, progressive or traditional, natural or technological, rich or poor, devout or heretic, Christian or Pagan, Western or Eastern. Symbolically, it scrutinizes the underlying assumptions of these stark dichotomies, along with the historical and cultural contexts that have given rise to such compelling contrasts.
Staten's original narrative did not simply offer a captivating and detailed lore for the game to merely satisfy lore channels. Instead, it introduced a revolutionary approach to the gaming experience. Players were no longer just observers or executors of predefined actions. They were inspired to delve into the realm of critical thinking and active participation with the game's themes. This innovative method amplified the player's connection with the game, infusing depth and significance to the interactions within the game's universe.
Contrary to the reactions of those who cast the Speaker as a false prophet serving a false god, I don't believe the narrative is merely a cliched 'religion is evil' plot, as many Reddit atheists might assume - akin to what was depicted in the Halo trilogy. Instead, I propose that the narrative was crafted as a nuanced, perhaps postmodern critique on the nature of history itself - illustrating that it's not just the victors who write history, but also those with hidden agendas or power to gain.
The narrative unfolds as the player's character, known as the Guardian, is brought back to life by a (or perhaps their) Ghost amongst the eerie ruins of Old Russia. This resurrection signifies a rebirth into a world teeming with enigma, shrouded in amnesia, and filled with perplexing riddles and grisly scenes of literal skeletons. It's a world that mirrors our own, lost in the aftermath of an apocalypse. Here, the truth is intricately entwined with a multitude of questions, lying in wait, ready to be unraveled.
The narrative echoes Fallout 3, with one key difference: the main storyline centers around uncovering the very catalyst responsible for the collapse and destruction of the society we might have known, rather than merely attempting to restore what was lost.
The narrative bore a striking resemblance to the inaugural Mass Effect game, but was distinctly set within the confines of Earth and its solar system.
It was reminiscent of the 2013 movie Oblivion, but in a video game format and managed to be less nonsensical.
The scene unfolded in a universe steeped in symbolism, primarily from medieval and renaissance Europe; notable examples include the Celestial Spheres, the Epochs of Civilization, and Motifs of Antiquity. This universe also drew heavily from Alchemy, Biblical Judeo-Christian motifs, Occultism, and other cultural, philosophical, religious, and scientific concepts of the said eras.
Sourced examples:


https://esequiel.com/d6ishtar.html
https://www.artstation.com/artwork/aRZmX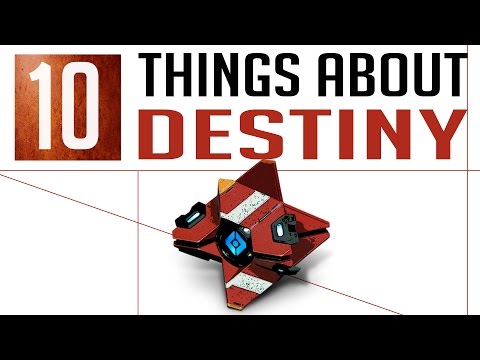 When viewed as a morality tale, this narrative might have been a tale of disillusionment, much like Halo. For Destiny 1, the focus would have shifted to exceptionalism derived from the broad ideology known as Modernity, rather than exceptionalism rooted in its individual component known as religion.
I've observed numerous internet users readily accepting information they come across as the ultimate truth, without questioning its authenticity or considering potential biases. They often neglect to adopt a critical "behind the scenes" perspective.
An example of demonstrating this POV: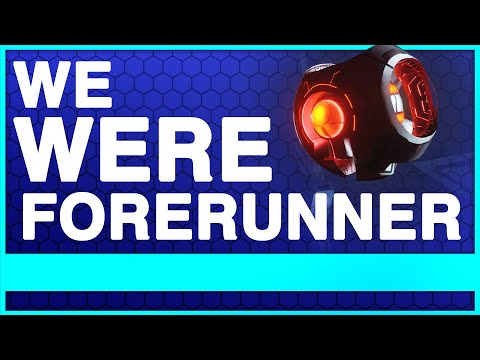 One convincing argument is that the Vex were likely engineered by humans, and not, as some suggest, inexplicably powerful and mysterious extraterrestrials. This theory is substantiated by early concept art where the Vex are depicted wielding weapons reminiscent of presumed human technology. Moreover, the design of the Vex mirrors traditional sci-fi architecture, further suggesting human-origin.
Additional evidence can be found in similarities between goblin units and early tower frame concepts. Furthermore, the image of three Vex goblins being manipulated by a red-eyed dark cloud on Earth could potentially be associated with an unused backstory in which the Traveler exploits human technology, releasing the Darkness upon Earth. This theory, although not widely accepted, provides a plausible explanation for the Vex's origin, and what role they might have in driving the THEME of the original story's opinion on the deeply connected term "Destiny."
The Vex and old future technology: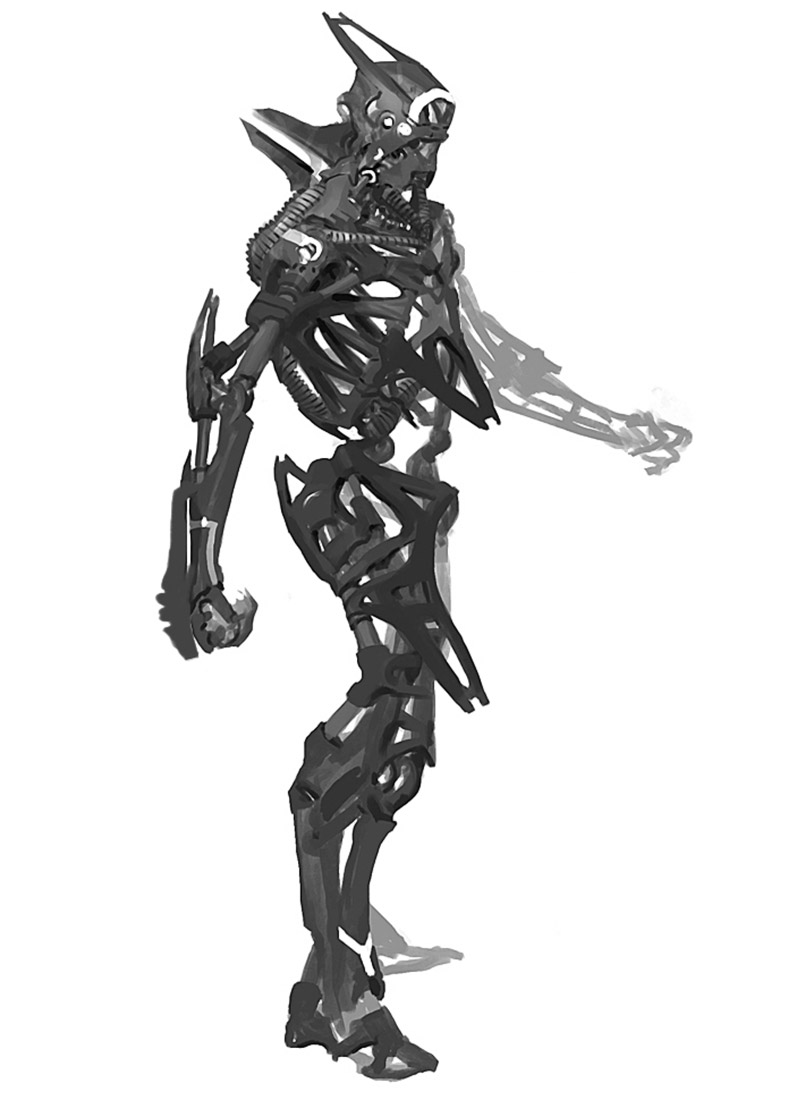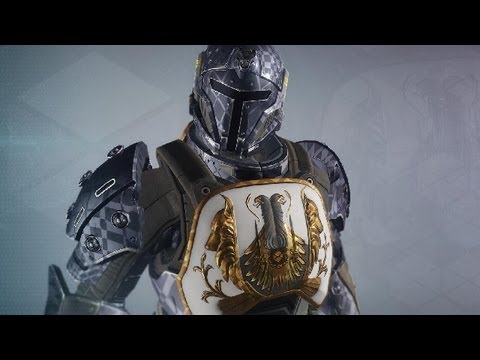 https://www.artstation.com/artwork/PzZeZ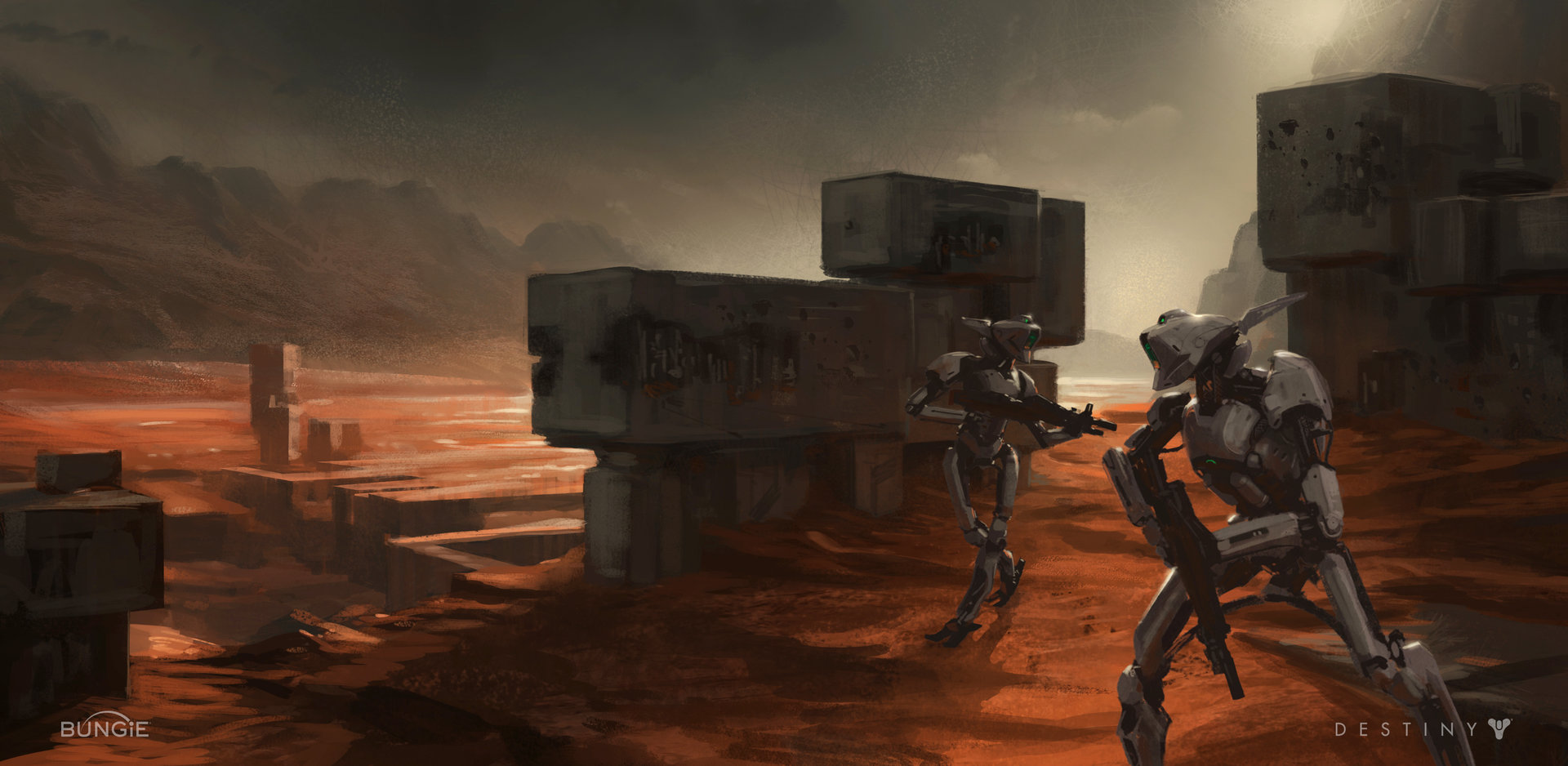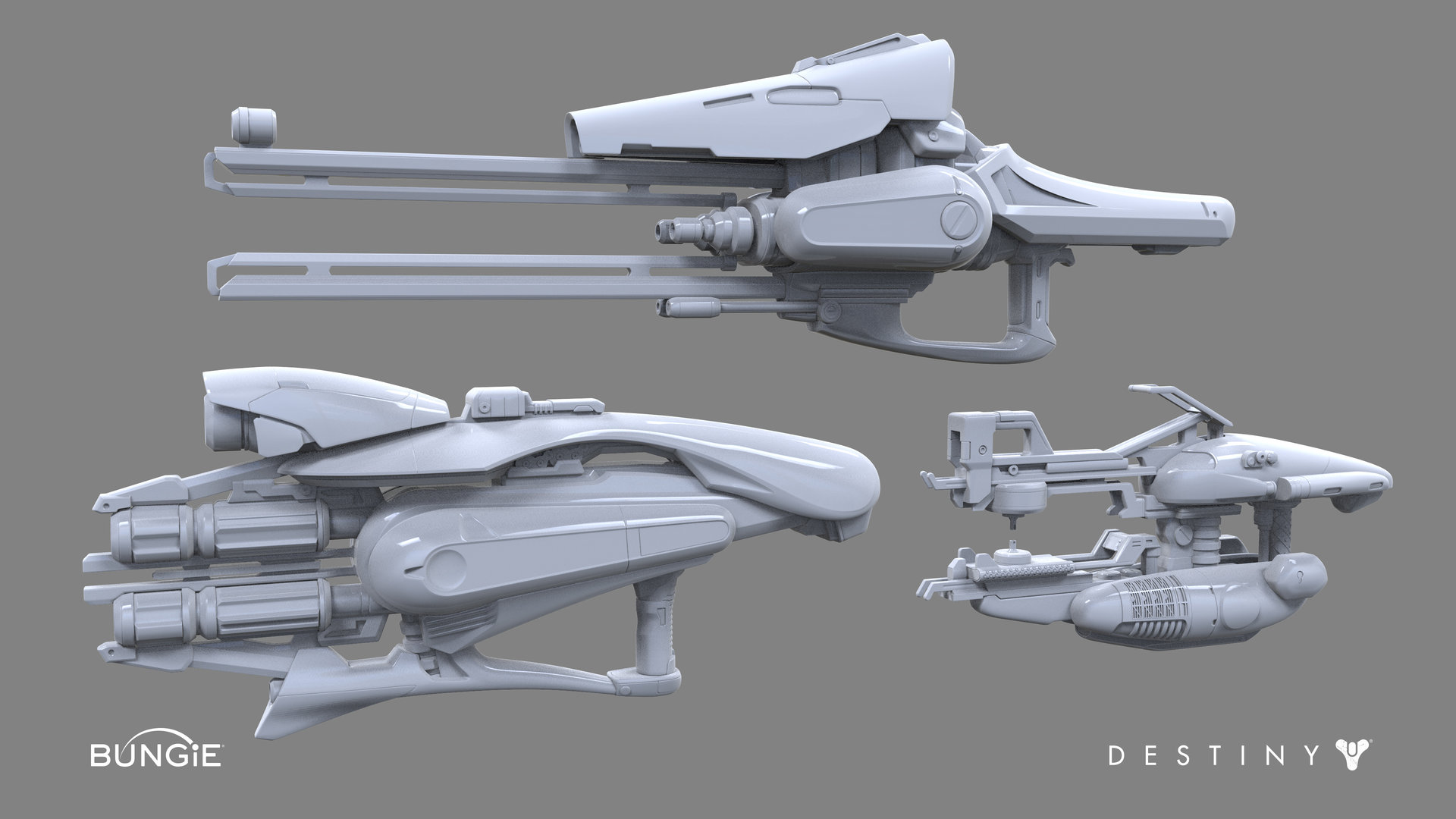 https://www.artstation.com/artwork/QgPg3
https://www.artstation.com/artwork/xB1yY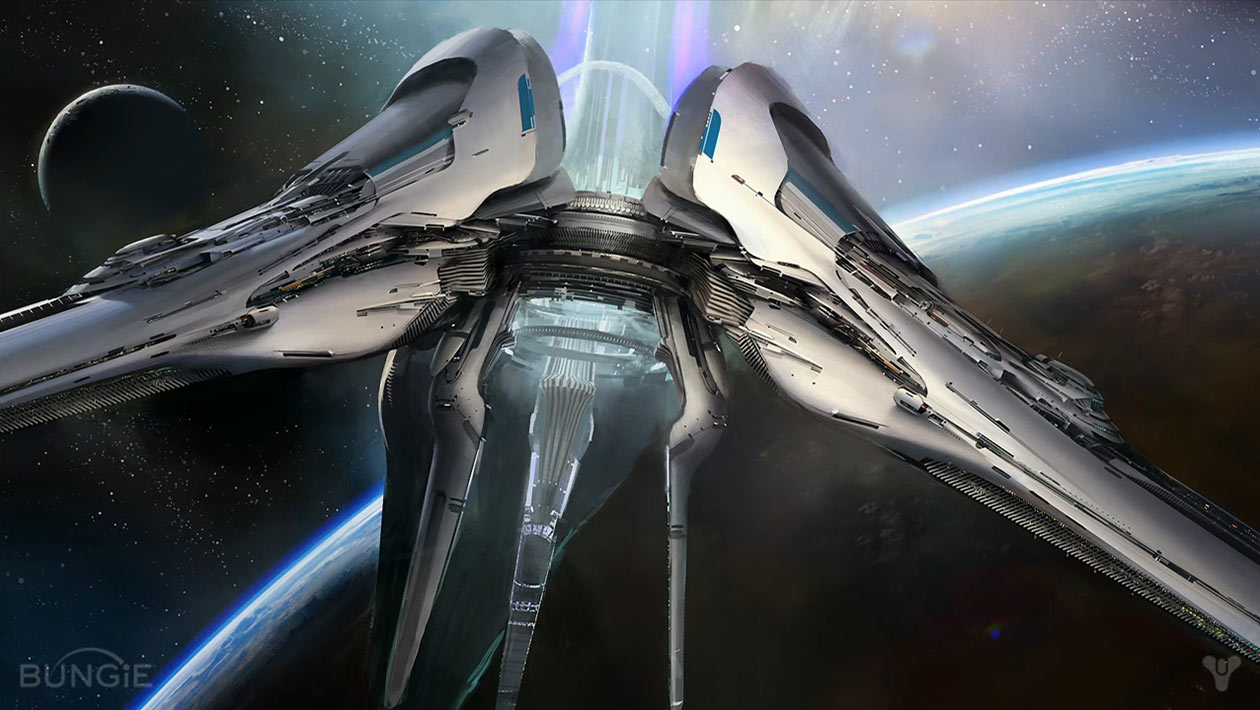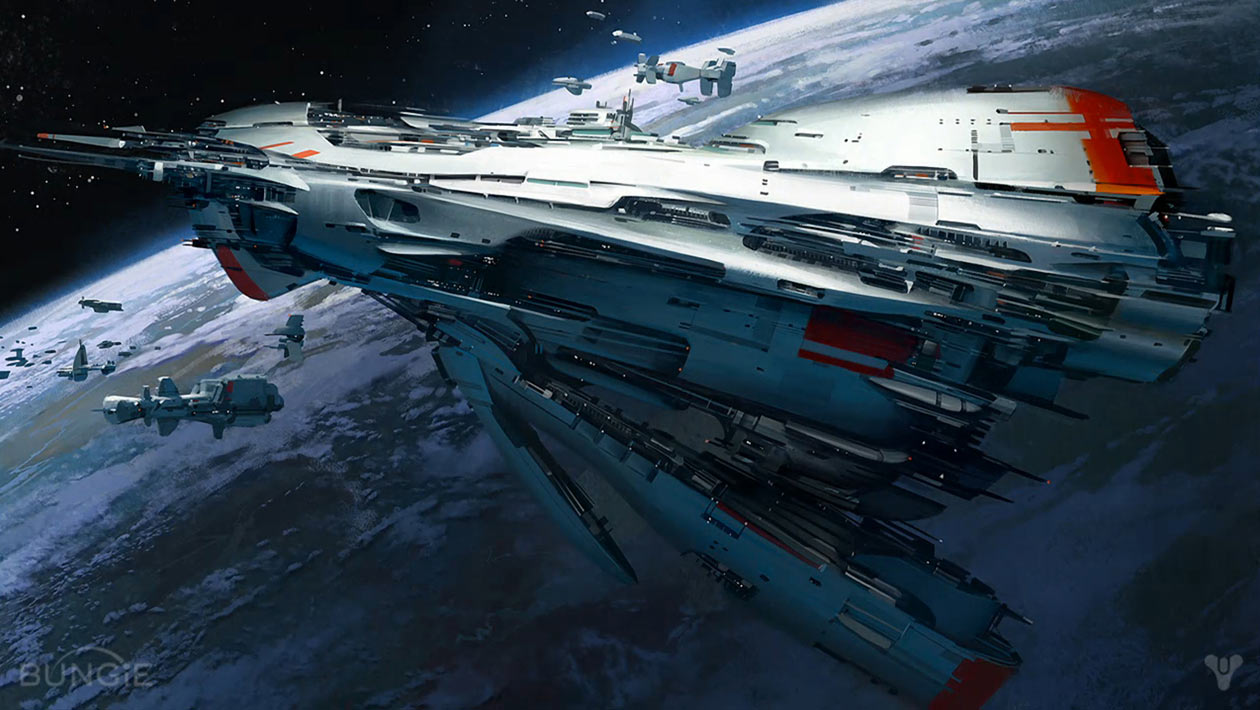 https://www.artstation.com/artwork/xvwm2
https://www.artstation.com/artwork/dL8kw
https://www.artstation.com/artwork/rwZ0e
The Vex and The Darkness:
https://gamerant.com/wp-content/uploads/Destiny-Early-Story-Details.jpg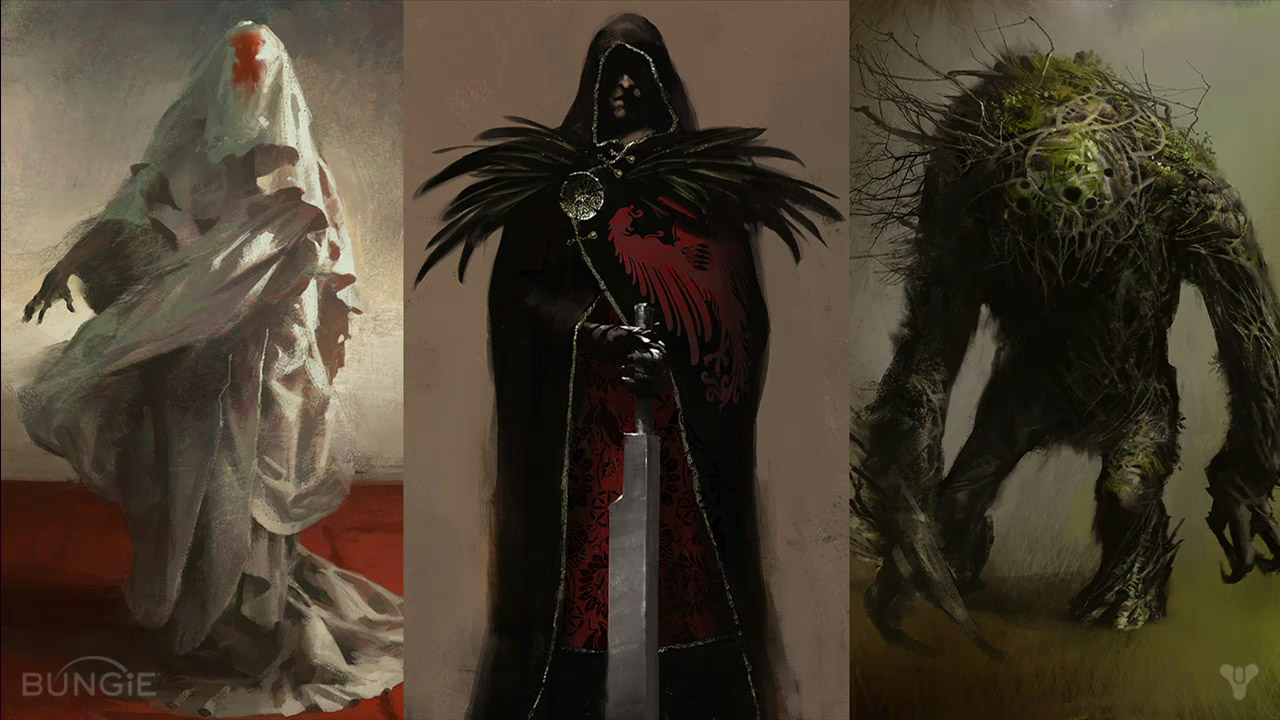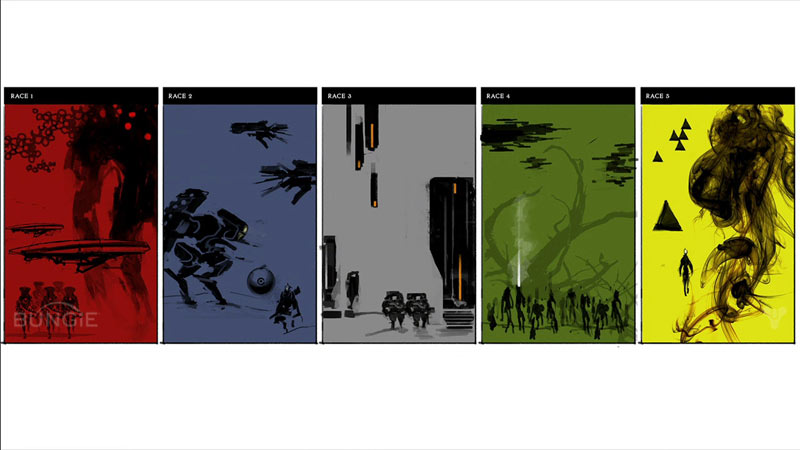 Moreover, why are the Vex referred to as such? What is the original significance of this name? Is this a label intended to be interpreted literally or does it carry an underlying fictional backstory, like Vexx?
Vexx cannon:
https://player.vimeo.com/video/273619608
Staten's most contentious narrative assertions revolve around the role of the Traveler. Typically, it's depicted as a beneficent figure, akin to a savior or messiah. However, in Staten's original concept, the Traveler — also known as the mother of The Darkness — manipulated humanity's technology, possibly even the Vex, making them instruments in the annihilation of their creators. This depiction provides a more nuanced portrayal of the Traveler than the one-dimensional image we're accustomed to.
Contrary to what the Speaker may have led us to believe, it is not the darkness that damaged the Traveler. In truth, it was Rasputin who inflicted harm and crippled the Traveler.
Sourced examples:
https://www.ishtar-collective.net/cards/ghost-fragment-the-traveler
https://www.ishtar-collective.net/cards/ghost-fragment-mysteries
https://en.wikipedia.org/wiki/Titanomachy
https://www.ishtar-collective.net/cards/ghost-fragment-the-traveler-3
https://youtu.be/HHFWNwoNRF8
Unraveling the mystery of Rasputin would have been pivotal in the original story. Not only does he hold the truth about what truly transpired during the collapse, but he also knows how to prevent another catastrophe. After emerging victorious over a version of Oryx in the Hive's Dreadnaught on Saturn, you would have liberated his Exo from a cage in the same boss room, only to learn that he was in fact using the Exo as a host. As players, we would have come to understand that the real savior of humanity was not The Traveler, but Rasputin himself. Moreover, The Crow and Osiris would have emerged as more effective guides than the Speaker.
Sourced examples:
https://sjc1.vultrobjects.com/cucdn/gallery-25/art/dst-exo.jpg
https://youtu.be/y5kYi44yoEw?t=206
Many people have criticized the original story as being "not good". However, in my opinion, it was far superior to what we ultimately received in the retail version. It's important to note that portions of the original story was leaked, and therefore it was a mere plot summary that was inherently detached from the surrounding context and the methods used to present it. Therefore, it's just as unjust to judge Destiny's original story as it would be to evaluate every movie solely based on their Wikipedia summaries and side notes about their reception. Judgement should be reserved for the fully fleshed out and contextually presented story itself, not a lacking summarization, especially the ones presented in bad faith.
For example, criticizing Halo for existing was considered "cool" back then (pre-Destiny): https://youtu.be/NRM3l68PyJA?t=1970
Even a tired cliche in video game narratives can be overlooked, and perhaps even appreciated, if the storyteller is adept enough to entirely subvert expectations. If they can effectively utilize the cliche so that it interacts with other aspects of the larger narrative, rather than merely relying on familiarity, it can significantly enhance the player's overall experience to create a very memorable story.
For example: https://youtu.be/r3s0hwehMV4?t=571
The Traveler, with its widely celebrated ostensible historical contributions, might well have been a profound commentary reflecting the dubious history and propaganda of colonizers. These colonizers were often depicted as bringers of prosperity, yet we also know they are bringers of devastation to the regions they colonized, or more accurately, conquered.
Is it possible that, in an earlier draft, the Traveler was conceptualized as a Dyson sphere, home to dormant interstellar conquerors who regarded the human populations as mere nuisances to be managed? Despite their obliviousness, these humans fully believed that all terraforming performed by the Traveler was for their benefit, rather than for the space conquerors.
Sourced example: https://dorjebellbrook.blogspot.com/2015/09/destiny-traveler.html
Drawing inspiration from the "Justice" episode of The Next Generation, envision The Traveler as an advanced supercomputer, a sophisticated artificial intelligence, or an automated construct. This entity not only bestows upon humanity the profound knowledge of terraforming, but it also assimilates the prevailing narratives and philosophies of the legendary mankind.
Sourced example: https://www.ishtar-collective.net/items/hesperos-type-0-2
In doing so, its objective was to bring to life a utopia - a heaven on earth, an idyllic paradise, a flourishing garden.
Sourced example: https://youtu.be/jR0XJUPNx4E?t=443
However, its interpretation was grounded in a deep-seated observation: Light inevitably springs forth from Darkness. This concept is akin to the historical progression where 'The Enlightenment' would not have come into existence without the preceding 'Dark Ages' serving as its fundamental basis in the writing of European history.
Sourced example: https://youtu.be/XO3kiHqJQ_8?t=112
After nearly annihilating the human race, The Traveler, if left intact, would initiate the transformation of the remnants into what we now identify as the Vex, beings from the far-flung future. They might be the potential progeny of our species, or a speculative evolutionary offshoot of our lineage brought to realization. These beings revere the Heart/Darkness as a legitimate deity and have intersected with human history (their own past) on numerous occasions. In essence, they bear a certain resemblance to the Metal Men from the movie Gandahar, also known as Light Years.
Sourced examples:
https://web.archive.org/web/20170219124748/https://www.rollingstone.com/culture/news/destiny-rise-of-iron-how-seventies-scifi-inspired-bungie-online-shooter-20160614
https://youtu.be/TdrCK5TNG6c
https://www.artstation.com/artwork/8eWvn
https://cdna.artstation.com/p/assets/images/images/000/615/860/large/frank-capezzuto-iii-fc-vex-time-platform-02.jpg
https://youtu.be/FKCCavXcrFk?t=203
Perhaps the authentic original draft might be a blend of both hypothetical backstories. The Traveler may have journeyed to our solar system through space or time, remained concealed on one of our planets, or it could have even been a creation of humans at some point. This could have been an effort to rival the Warminds. The crux of the matter is that the Speaker is just as deceitful as those "leakers" mentioned in the year late coverup article from Kotaku. He merely elaborates on what he deems necessary for us to hear (to not ask more questions), while keeping the rest obscured or overly simplified.
The Speaker can be likened to a Eurocentric scholar who skillfully veils the Traveler's exploitative and potentially destructive intentions under the guise of 'civilization', 'progress', and 'science'. This facade is maintained throughout a 'Golden Age', only to predictably descend into a 'Dark Age.' The Speaker propagates a misleading narrative about Light and Darkness, manipulating humanity's understanding and reinforcing control through these simplified binary constructs. Upon recent reflection, it struck me as peculiar that there is absolutely no concept art for the Speaker available online or in the art book, even a full decade after the game's release. This is particularly strange considering the Speaker's iconic status, predominantly due to his distinctive mask and suit.
Perhaps there lies a tantalizing spoiler-worthy twist behind that mask, and the machine he operates as well.
After spending hours scouring Google Images, I've managed to find one image that bears the closest resemblance to my quest.
Here's the link to it: https://cdna.artstation.com/p/users/avatars/000/245/890/large/cd31e48b3a7cb527e5b3a3f5e7c6c685.jpg
If you argue that he wasn't assigned a significant role in the concept art to be highlighted in his outfit design, then we must ponder over the reason for his existence in the first place. Why was he featured in an unused scene in one of the initial pre-release trailers? What was the rationale behind designing his attire in such a manner? Why did Bungie invest in hiring an accomplished voice actor for a seemingly insignificant role? What is the reason behind the speaker sporadically uttering lines with a seemingly villainous undertone in the base game? Why does the observatory cutscene subtly spotlight the speaker in a red hue, a clever cinematic technique often used to depict villains in a narrative?
When The Darkness and The Exo Stranger were abruptly excluded from the behind-the-scenes of Vanilla Destiny 2, why was the speaker eliminated only to be completely forgotten? What is the function of the machine near the Speaker? Could this ornate decoration have held some significance at one point, perhaps for a particular cutscene? What exactly do the nearby banners symbolize?
Sourced examples:
https://youtu.be/EQe1DdLrUlk?t=750
https://youtu.be/1H7X67AdZ2g?t=617
https://youtu.be/fXW2FEJ4L4E?t=345
https://youtu.be/HHFWNwoNRF8?t=104
https://www.youtube.com/watch?v=w7C-ke7OAuE
https://www.youtube.com/watch?v=W9X6LScX-gQ
https://www.youtube.com/watch?v=02NAtopU7v8
https://www.youtube.com/watch?v=inByMWPXQYg
https://www.youtube.com/watch?v=Qb765TOPuCk
https://www.youtube.com/watch?v=rTlBHr5m8Ic
https://www.youtube.com/watch?v=GHo2WfevRIs
https://www.youtube.com/watch?v=6XlijTXbBoQ
https://www.youtube.com/watch?v=p61KtnE32js
https://www.youtube.com/watch?v=6bJvS37iCAI
https://www.youtube.com/watch?v=DbtsZCHivwo
https://www.youtube.com/watch?v=c43mCvscwhA
https://www.youtube.com/watch?v=er7myKnG37s
https://www.youtube.com/watch?v=rij14yh48Q0
https://www.reddit.com/r/DestinyTheGame/comments/7170e3/info_on_destiny_1s_development_from_blood_sweat/
https://www.forbes.com/sites/insertcoin/2017/06/15/bungie-has-written-the-darkness-and-the-exo-stranger-out-of-destiny-2/
https://twitter.com/cgbarrett/status/957714872560599040
https://www.reddit.com/r/DestinyTheGame/comments/7tg9ka/according_to_bungie_narrative_director_margaret/
https://cdnb.artstation.com/p/assets/images/images/000/277/421/large/1920_jessevandijk_vitalis.jpg
https://youtu.be/wrg1rf91d2c
https://i.imgur.com/7lN20uF.png
While we were initially uncertain about the unveiling of explanations prior to the retail release, the original Destiny did indeed harbor a mystery. However, unlike in the retail version, the major mysteries would have been resolved in Staten's campaign.
Sourced example: https://youtu.be/ZF6mS01WxzM?t=319
In this innovative narrative, the Guardians - Hunter, Titan, and Warlock - were far more than mere classifications. They bore connotations rooted in mythical and malevolent figures. These chosen names served as a critique of our traditional interpretations and redefinition of terms within themes such as villainy, heroism, and commonplace symbolism, scrutinizing their problematic historical counterparts in legends.
Sourced examples:
https://en.wikipedia.org/wiki/Warlock
https://mythipedia.fandom.com/wiki/Warlock
https://mythipedia.fandom.com/wiki/Warlocks_of_Scholomance
https://en.wikipedia.org/wiki/Hunting
https://en.wikipedia.org/wiki/Wild_Hunt
https://tvtropes.org/pmwiki/pmwiki.php/Main/HunterOfMonsters
https://en.wikipedia.org/wiki/Titans
https://www.reddit.com/r/DestinyTheGame/comments/2gd9lr/i_overheard_a_fallen_dreg_say_something_and_now_i/
The Guardians, a title akin to guardian angels, but simplified like The Traveler and the other titles, could also be perceived as conquerors, reminiscent of the "glorious Knights of the Crusades", the "glorious Explorers of the Age of Discovery", or even the "glorious Colonizers during the Scramble for Africa." Despite their controversial objectives and insatiable appetite for loot, such figures have frequently been romanticized as heroes or even legends in historical narratives. These depictions obscure the harsh truths or amplify the half-truths of the history centered around them, presenting yet another reflection of our ongoing struggle with historical memory.
Sourced examples:
https://youtu.be/cPLuCjyQcIM
https://youtu.be/ZSWN-VP0lD8
https://youtu.be/GmkSs0WHey0?t=26
https://youtu.be/ZiDbv7nftM8?t=2226
https://youtu.be/iMGE3B2wsS8?t=45
https://youtu.be/FKCCavXcrFk?t=350
https://www.ishtar-collective.net/cards/mystery-fate-of-skolas
In Greek mythology, the term "heroes" did not necessarily align with our modern understanding of morality. These individuals were considered "good" due to their larger-than-life personas and abilities, yet these very qualities often led to harm for those around them. Who's to determine that possessing such a grandiose nature automatically qualifies one as a contemporary hero?
This could explain why "Ghosts," traditionally perceived as supernatural entities charged with the task of selecting their guardians, take considerable time to make their choices. They seek out those who exhibit either utmost subservience or extraordinary power. Guardians like Osiris often fall into disfavor due to a lack of the former trait. Osiris was banished for his quest to gain extensive knowledge by asking questions, the ones that the Speaker and The City deemed 'heretical'.
In the narrative crafted by Joseph Staten, the concept of the 'Light'—humorously referred to by Staten himself and then ironically reduced to 'SPACE MAGIC' in Retail and subsequent developments—was likely intended to convey a profound meaning in a more tangible manner. The Light might have been envisioned as a sophisticated futuristic technology, comprehensible only to the Speaker. This idea could have served as a religious or philosophical reference, perhaps an allegory to the Holy Flame, the Light of Civilization, or a tangible embodiment of Enlightenment that Guardians wield as a "weapon" just like The Traveler and The Ghosts.
This 'Light' could have acted as a potent symbol, blurring the lines between divine intervention and human-engineered miracles. It would have questioned our perceptions of technology and religion, shedding new light on the powers utilized by the Guardians. By blurring the lines between the divine and the human-created, it aligns with the overarching goal of Staten's narrative to blur moral, cultural, and power boundaries.
Sourced examples:
https://www.ishtar-collective.net/items/computable-secrets-2
https://www.ishtar-collective.net/items/azoth-bend-i-3
https://www.ishtar-collective.net/items/mos-azoth-iv
https://www.ishtar-collective.net/cards/ghost-fragment-human-4
https://cdnb.artstation.com/p/assets/images/images/000/423/105/large/mike-stavrides-d1-028.jpg
https://cdnb.artstation.com/p/assets/images/images/000/350/917/large/mike-stavrides-d1-022.jpg
https://cdna.artstation.com/p/assets/images/images/000/423/104/large/mike-stavrides-d1-027.jpg
As suggested by the name references in the Halo trilogy, Staten's world was abounding with subtle allusions and profound metaphors:
https://youtu.be/RPbAUM7Jbzs?t=159
https://youtu.be/u7D6JLgZneU?t=295
https://youtu.be/_P-uOCKDTAA?t=2437
The Heart in the Black Garden, and possibly The Traveler, seem to be clear allusions to the highly controversial book, "Heart of Darkness".
https://cdna.artstation.com/p/assets/images/images/001/210/780/large/dorje-bellbrook-db-destiny-198-5.jpg
https://destiny.bungie.org/galleries/gdc2013_concept_art/lg/21.jpg
https://cdnb.artstation.com/p/assets/images/images/022/198/411/large/francisco-cruz-iii-francisco-cruz-catacombs-2014-07-25-05-44-14-pm-16713822426-o.jpg
https://youtu.be/UZ5BpeHVTWY?t=1100
Gee…
https://youtu.be/EGopmzPQ2Vw
The title 'Destiny' subtly suggests grand themes such as 'Man's Destiny,' 'The Glorious Destiny of Mankind,' or even 'Manifest Destiny.' These themes are deeply intertwined with a wide array of historical concepts, such as predestination, natural hierarchies, and the more modern notions of progressivism and exceptionalism. They also bear the weight of the so-called "Natural Cycle of Civilization," a concept that emerges from the belief in "The Best of All Possible Worlds" and the use of so-called science to frame an idea as convincing.
However, these ideas are often built on a foundation of half-truths/untruths, perpetuated or misused by biased or self-serving philosophers, scientists, and leaders. Their narratives frame and reframe these untruths, creating a distorted view of history.
Furthermore, these themes are often presented in a Utopian light, suggesting a world of patriotic or virtuous pride. Yet, when tragedy strikes, contradicting what was prophesied or striking without reason, the flaws in these philosophies become evident or even dangerous. Indeed, 'Destiny' challenges the notion of "Philosophical Optimism," revealing the inherent issues in such a worldview.
Sourced examples:
https://youtu.be/TlIUXvAdpcw
https://youtu.be/jR0XJUPNx4E?t=520
The recurring theme present in the standard postmodern classifications leads me to speculate that The Golden Age may not have been intended to represent a true utopian period of rapid progress. Instead, it might have been a time rife with geopolitical turmoil and hidden contradictions. The Traveler, both metaphorically and literally, manipulated nations' weapons against themselves, challenging the narrative of a peaceful and unified revolutionary age. Moreover, it might have been slower and involving more particular topics than what the Speaker's opening essentialist and evocative monologue lets on.
Sourced example: https://youtu.be/Ny7XhR4URZE?t=99
Similar to how "The Age of Discovery" was actually the "Age of Reconnaissance," and "The Industrial Revolution" was actually "The Age of Industrialization"; The term 'Golden Age' may not be the most accurate description. It might be more fitting to refer to it as the 'Age of Condescension', the 'Era of Power Consolidation', or even the 'Epoch of Divided Destiny'. After all, the sight of tanks and the wreckage of countless cars in the Cosmodrome sharply contrasts with the idealized images displayed in the facility's posters from a time we're informed was one of unified peace. This contrast prompts us to ask: what narratives are hidden beneath the veneer of this so-called "perfect world"?
Sourced examples:
https://www.artstation.com/artwork/14x1Z
https://youtu.be/ETMrFkdWDls?t=115
https://youtu.be/ABmjK2QhdOU?t=306
https://youtu.be/Lcdw3LQAsCg
Prior to Destiny 2 resorting to merely name-dropping when fresh, meaningful names were exhausted, characters such as Osiris and the Crow were not simply audio-emitting objects. Instead, they were interactive characters, intricately layered with motivations and evolving through compelling story arcs. Osiris, initially introduced as a guide, was partnered with a robotic assistant—a design concept that was subsequently repurposed for The Exo Stranger. Osiris would haven be an exiled scholar with a energetic personality reminiscent to Doc Brown. He would have been taking refuge in a vex temple on mercury, known as The Lighthouse, a symbol for guidance or clarification. One of the quests involved with him, would have been uncovering mysteries such as The Vex and The Seven Seraphs faction. The Crow, meanwhile, was portrayed as a charismatic and roguish figure, reminiscent of Cayde-6 from The Taken King expansion. Rather than being a mere bystander dispensing loot and exposition, you were actually able to fight alongside him, fully integrating him into the gameplay experience.
Sourced examples:
https://dorjebellbrook.blogspot.com/2014/12/destiny-mercury.html
https://youtu.be/EwOUi4JDC4o?t=215
https://youtu.be/pLvdSdgH1-k
https://youtu.be/3_sPgK1PjMM
https://youtu.be/YeX-n0ksDmA
https://i.imgur.com/Xv02vmU.jpg
https://dorjebellbrook.blogspot.com/2014/10/destiny-venus-archive-coolant-pump.html
https://dorjebellbrook.blogspot.com/2014/12/destiny-venus-archive-stacks-elevation.html
https://esequiel.com/d4.html
https://advances.realtimerendering.com/s2013/Tatarchuk-Destiny-SIGGRAPH2013.pdf
https://youtu.be/VNMYSRyfpYo?t=269
https://youtu.be/iMGE3B2wsS8?t=119
In the "tutorial mission" of the retail game, the character that occupied the position of The Exo Stranger was originally The Crow.
Sourced example: https://youtu.be/JKoP-5qj8eg?t=906
However, the developers repurposed this character, who was initially intended to serve the Queen, and transformed him into the "Queen's brother."
Sourced example: https://i.imgur.com/IQFrAmS.jpg
In the original story, after being captured and brought to a secret base on Mars, the guardian would find out more about The Crow than what "The City" was letting on.
Sourced example: https://youtu.be/H1AscIFtbp8
The Crow, revered as the leader of a group comprised of some guardians who had lost their ghosts (essentially neglected veterans rendered mortal), was a part of the team that included Osiris and his exo assistant. This group, if my judgement serves me correctly, was known as the Binary Star Cult. However, a writer/editor of the game's grimoire mistakenly referred to them as the "Trinary Star Cult." This sect was often regarded as heretical, primarily because, unlike other contrasting groups endorsed by The City, their theories not only questioned the role of the Darkness but also cast a shadow of doubt on the role of The Traveler. Their skepticism, particularly their negative perception of The Traveler, led to them being labeled as 'Heretical' by the mainstream. The name probably comes from how The Traveler and Darkness are like Binary Stars or how the group brings two suspects into focus rather than one, unlike the theorists in the city.
Sourced examples:
https://www.ishtar-collective.net/cards/the-darkness
https://assets1.ignimgs.com/2017/02/12/12-ftc100-exoconceptart-1486908228655.jpg
https://assets1.ignimgs.com/2017/02/12/13-ftc100-exoversionsart-1486908228656.jpg
https://en.wikipedia.org/wiki/Binary_star
This emblem, two mirrored semicircles, represents the Binary Star Cult's beliefs. It could potentially symbolize the core relationship between The Traveler and The Darkness, or it might be a reflection of the very nature of The Traveler itself:
https://cdn.pixabay.com/photo/2012/04/28/18/57/circle-44020_1280.png
https://memory-alpha.fandom.com/wiki/Buffer