Sorry for how terrible the image is, but not even a few minutes ago, my Brother was exploring the Black Armory section of the tower, and he found this little gem. A Mote bank. Let me know what you think.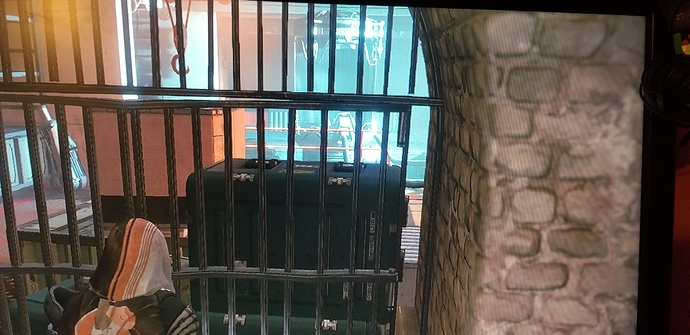 Since I don't know how to upload via Xbox to Computer, I just took a picture with my phone.
I wonder if either…
Ada-1 (See what I did there?) Is researching The Drifter's stuff.
Or B, this is just where the Drifter keeps his stuff, which strikes me as odd. Why? Because he has a perfectly normal ship that he could be storing it in, why risk storing it somewhere else were a wandering frame could happen upon it?
Possibly worse? C.
It's Hawthorne doing her stealing. And she decided to claim a pocket realm.
Conspiracy theory, I know.