Hey guys. I need help with deciphering something in-game. As with the Annex area in the Tower some people have been able to glitch into some of the Forges pre Black Armory launch. This screenshot I took comes from the one on Nessus. As you can see there are some strange runes that when I first looked appeared to be Norse runes. The closest approximation I could find was Elder Futhark runes but there are some runes here that don't match entirely with Elder Futhark and when I tried inserting runes from other Norse languages it just gave me gibberish.
Bhkanþbmn uleonxlu rŋ ntiŋhlael rŋŋyka jueas ŋht
That was my result. If anyone has any idea what this says or has a better way of translating please let me know. I know that with Bungie being Bungie that this is most likely some kind of secret that Bungie wants us to discover. If we can work together then we can solve this.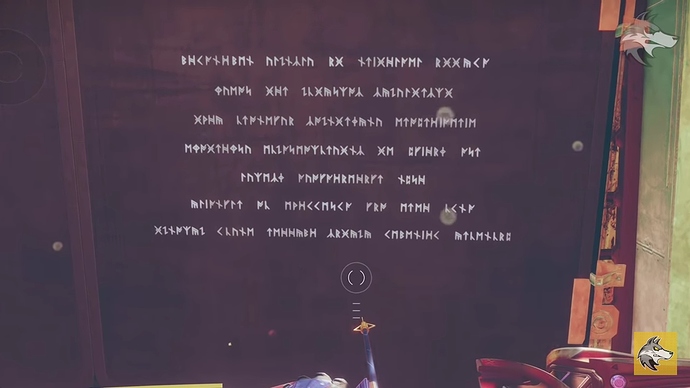 NOTE: EVERYTHING PAST THIS SENTENCE IS AN EDIT CONTAINING INFORMATION THAT HAS BEEN NEWLY BROUGHT TO LIGHT
EDIT 1:Now that some people actually have the machine gun there are some people finding hidden symbols in the Volundr Forge. if someone could help me get images of all the symbols please do. I don't know when I'll be able to get the gun and I don't think I'll have time anyway to look for EVERYTHING. Please Help me
---
EDIT 2:I just watched Unknown Player's video talking about the forges and he talked about a maze-like pattern on the back of some blast shield looking thing. I showed this to a friend and he told me that it's not a maze. The pattern is actually something called Celtic Knots. Along with these Celtic Knots some more symbols have been found including another paragraph of runes.