Hello! As you may remember, a while ago I mentioned that I was working on a new format for recording transcripts.
The new format will (hopefully) be more intuitive. The text looks like this:
And it will end up looking something like this on the Archive: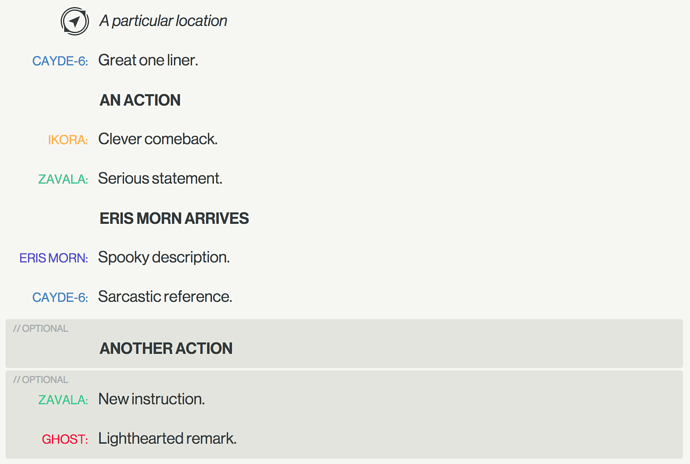 There is still some work to be done, but I think it would be good to make sure we use this new format for any Destiny 2 transcripts, so I'm going to update all of the documentation to use the new format.
Please let me know what you think!