There's Been a lot of talk about the weapons appearing in The Curse of Osiris dlc but one weapon I think went overlooked was what looked to me like the Thorn. At one point in the trailer it show's a hunter jumping past what looks to me like a sun while holding a hand cannon that looks very similar to Thorn(See image below)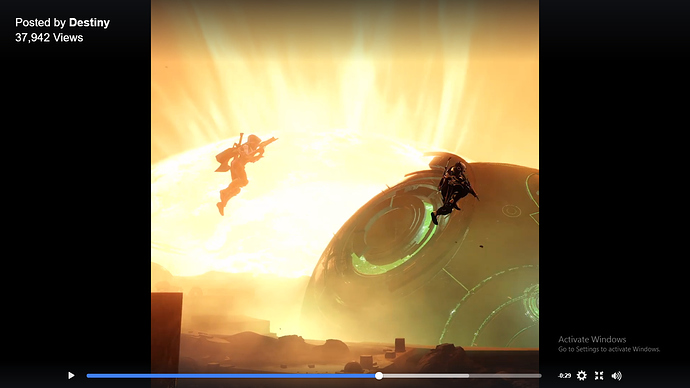 (Apologies if my potato of a laptop captured an image of bad quality)
Just looking at the frame of the cannon and seeing how the barrel has a jagged curve at the end of it reminds me a lot of Thorn but the rear of the weapon looks a lot like the rear of thorn with regards to shape and the hammer. The cylinder of the weapon seems somewhat illuminated in comparison to the rest of the weapon which is similar to how the Thorn had a cylinder which was similar in color to brass. Another thing which I think supports the idea of this being Thorn is that a small amount of light seems to be shining through the front of the barrel where the Thorn had a green bauble in place, I would think that what with the light coming at the bauble from the background it would shine right on through.
If this is the Thorn then I can't help but wonder why it's in the Osiris dlc and the only connection I could think of was extremely loose at best. The Thorn was wielded by Dredgen Yor who is known to have used the weapon to kill Pahanin as we are told by the Cloak of Dredgen Yor which says
"Before he took Pahanins Light, Dredgen Yor ruled the Crucible, The notorious Thorn at his side."
This being a starting point for the all be it weak connection we then take into account that Pahanin was the one who introduced Wei Ning to Erianna-3, This is shown to us in the lore tab of Eriana's Vengence in the when it is said that
"Our first meeting, in the Tower saloon. Your laugh made the glasses clatter. You bought three rounds for the entire room. Pahanin introduced us."
It is known to us that Eriana-3 was a member of significance in The First Fireteam seeing as she organized it, One of the members of said Fireteam was Toland who near the end of the Ghost Fragment: The Hellmouth says
"But I have work to do. I shout into deep places. Osiris! I call. Osiris, Osiris! Can you hear me?"
which is the what I could find off the top of my head with regards to a connection between Thorn and Osiris.
Would love to hear thoughts and ideas on the topic